NOUN Student ID Card Printing Procedures via nouonline.net: Do you want to learn how to print your Identity card from NOUN portal? Then this post is for you.
Students of the National Open University of Nigeria are expected to identify themselves with the university's id card. This is also very important during examinations.
However, some students have encountered difficulties on printing their student's ID card from the nouonline.net portal. So, in this article, we will guide you through the steps on how to go about this successfully.
Meanwhile, check How to Upload Passport on Nouonline Student Portal
1. Go To the Nouonline student portal website > www.nouonline.net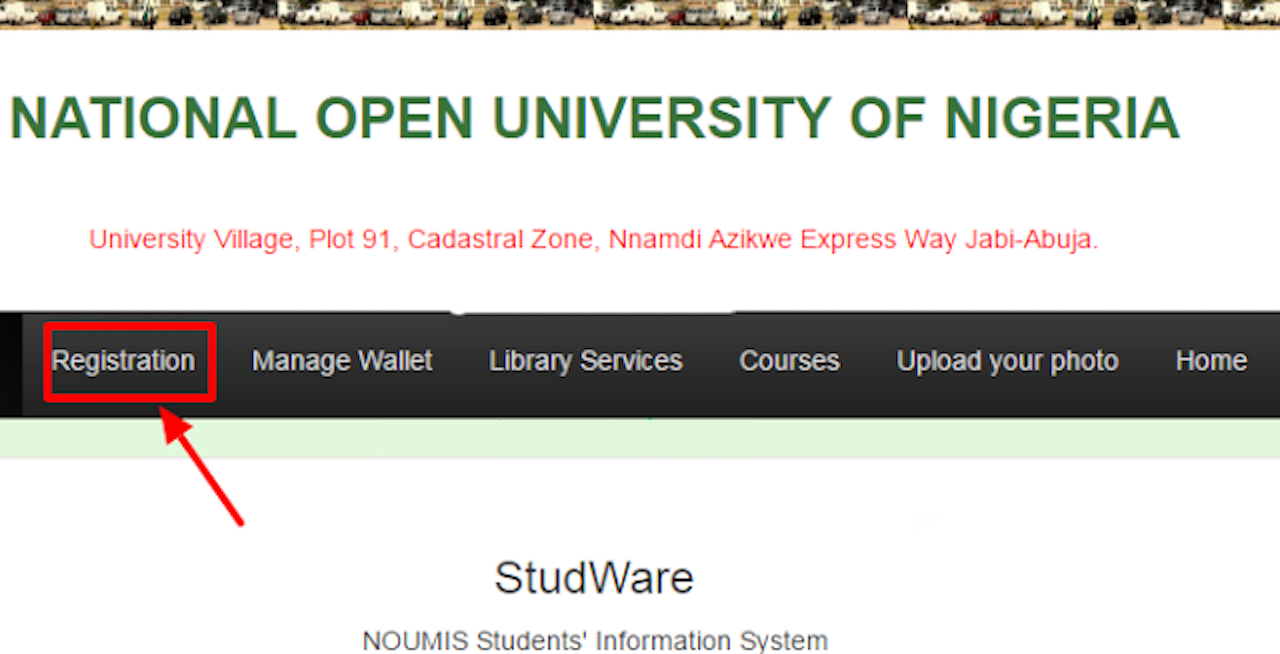 2. Click on "Student Login." Enter your student portal login information – Matric number, password and Click Submit


3. On the school portal student profile page, Click on Upload your photo (after Home and before Courses)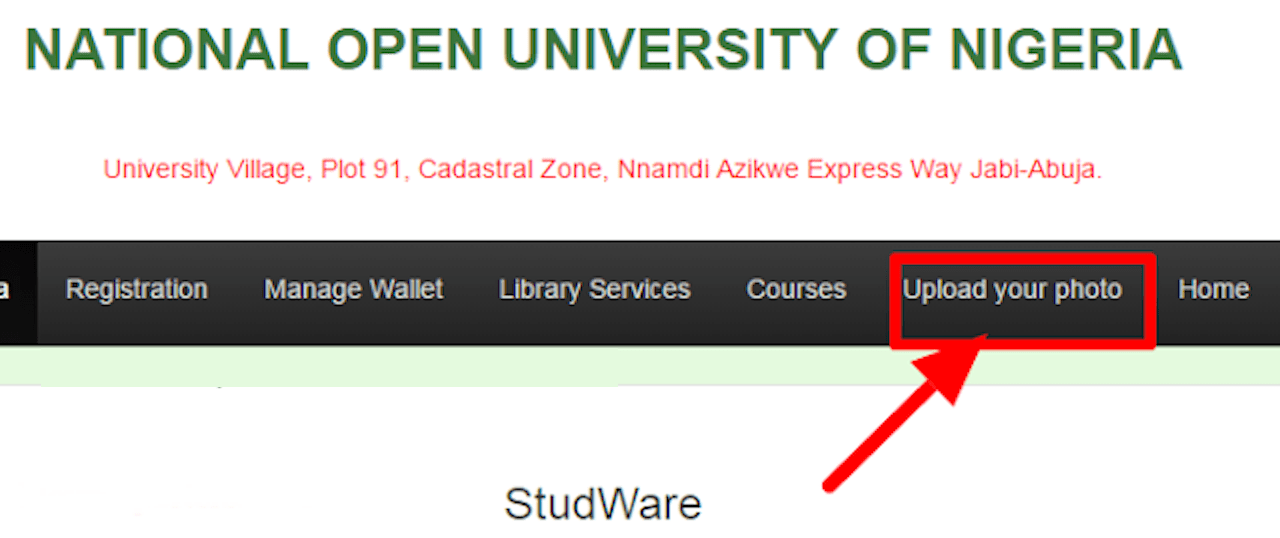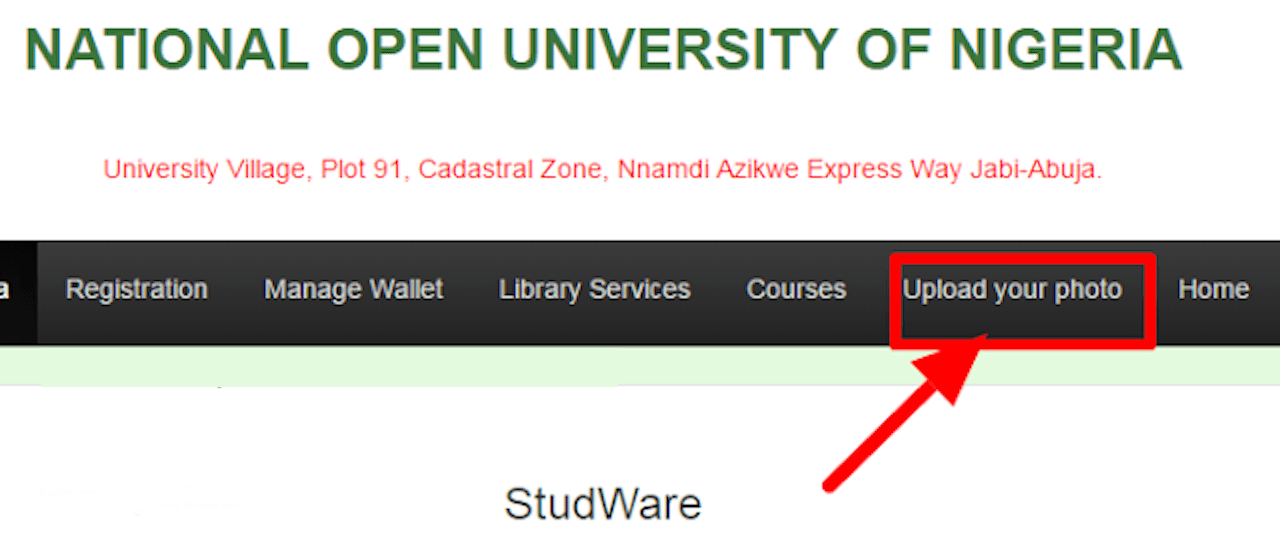 4. Click on Choose File to Select the photo (Student id card) for upload from your computer/smartphone.
Note: Photo name MUST be your matric number in the form nouxxxxxxxxx.jpg or nouxxxxxxxxx.png


5. Then Click the Submit button to upload the photo.


6. Now, Go back to the Nouonline portal student profile page. At the Portal Menu, Click on Registration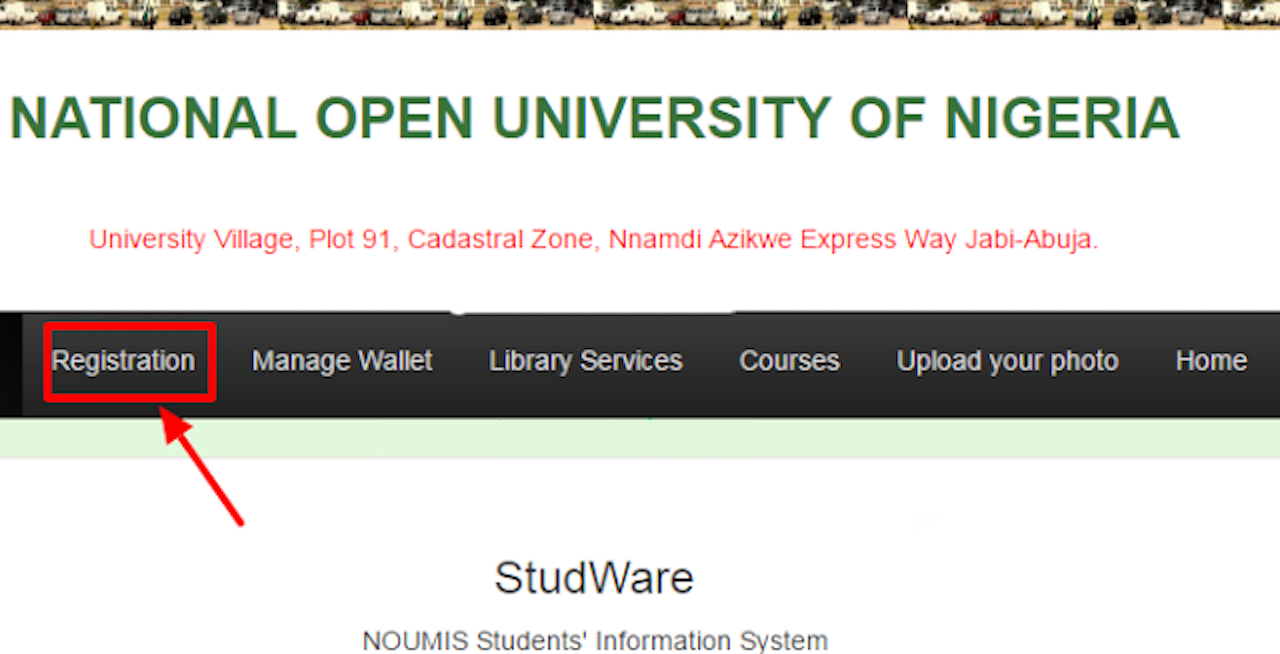 7. From Registration => click on Your ID Card in the drop-down menu.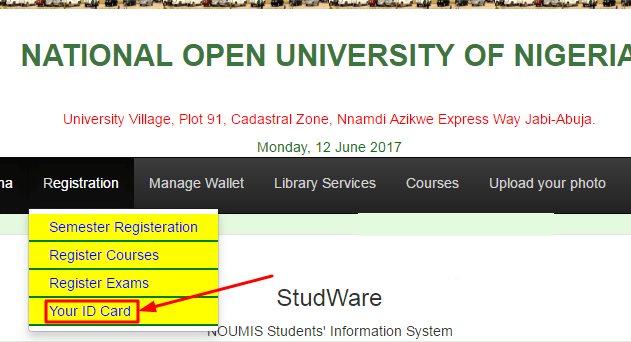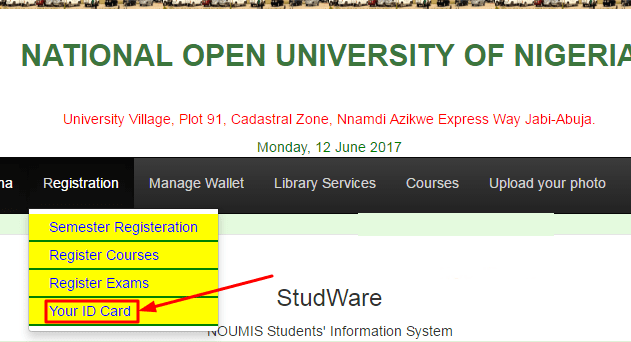 8. In the next opened page, Click on Preview ID Card


9. Finally, Click on Print Card to have your student ID Card ready.
Remember to adjust the size of the ID Card in the printer settings before printing.
RECOMMENDED ARTICLES: