National Open University of Nigeria postgraduate courses: NOUN is known as one of the best places where the student can receive different levels of degree. This time we are going to talk about National Open University of Nigeria postgraduate courses. Check up the details of admission and fees.
The institution was established in 1983. National Universities Commission approves all the courses of the institutiuon.
There are five faculties and Centre for Life-Long Learning plus such Academic Certificate Programmes as:
Dental Office Practice
Computer Literacy
Returning Students
Medical Office Practice
Financial Management
Entrepreneurship
Marketing
READ ALSO: How to Access the Official NOUN Student Email
Postgraduate school of NOUN has some special features, let's consider them.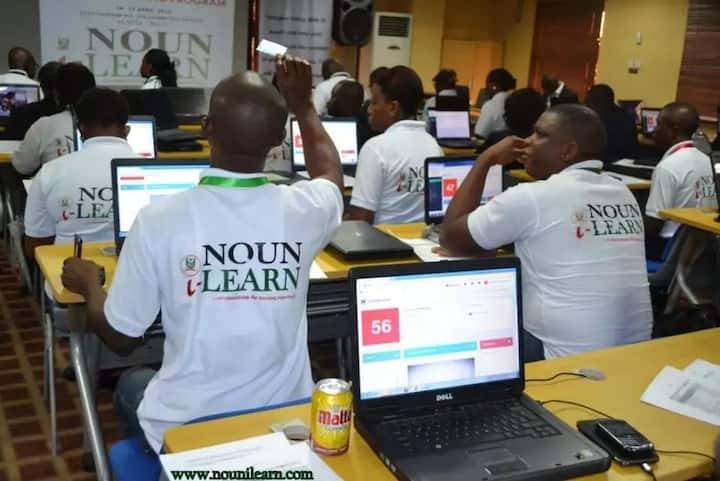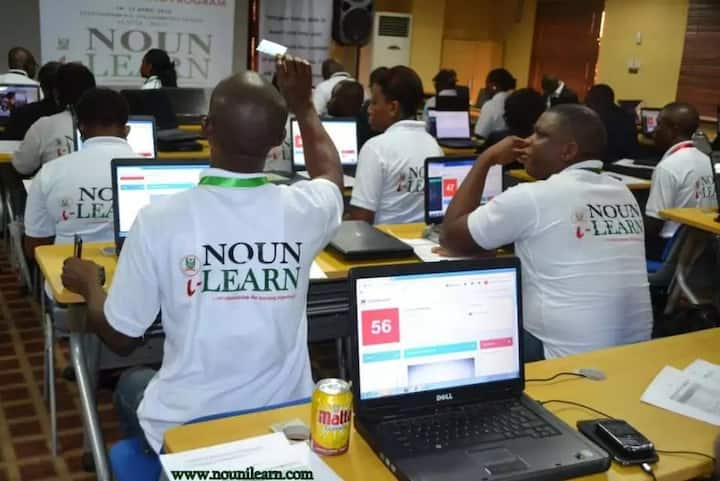 About the NOUN School of Postgraduate Studies
The Postgraduate courses run on Full-time or flexible time bases. The programs are developed to give knowledge, provide practical skills. Masters level, and Postgraduate Diploma courses are underpinned by the principles of Distance and Open Learning.
The vision of postgraduate school is to provide excellent knowledge and experience in scholarship, consultancies, research, upgrading the professional competencies and skills.
READ ALSO: NOUN Resumption Date for 2022_2 Academic Session (Second Semester)
The aim of the school is to provide specialized knowledge for postgraduate students in accordance with international standards.
The application is open to all the qualified candidates. Here are the admission requirements for postgraduate courses in National Open University of Nigeria:
A candidate must meet the needed matriculation requirements, at least five 5 credit passes including Mathematics and English Language.
The applicant should have Bachelors Degree from recognized university or a minimum of Lower Credit of Higher National Diploma. Human Resource Management Postgraduate Diploma programmes require such qualifications as ACA, ACIS, ACIB, ACII, ACIA.
Applicants for Masters degree programmes should have Bachelors Degree in a related field of study (NOUN considers only the diplomas of the institutions recognized by the Senate of the NOUN).
Doctor of Philosophy Degree programmes admission requires masters degree diploma in relevant field
READ ALSO: NYSC Exclusion Letter Registration For NOUN Graduates.
NOUN Postgraduate school fees
For new students
Registration Fees – N6,000.00
Caution Deposit – N3,500.00

Orientation Fees – N1,500.00

Matriculation Fees – N1,500.00

I.D. Card – N500.00

Library Fees – N3,000.00

ICT Administrative Charges – N5,000.00

E-Facilitation – N4,000.00

Result Verification – N10,000.00
Total compulsory Fees – N35,000.00
Returning Students
Registration Fees – N6,000.00
Library Fees – N3,000.00
ICT Administrative Charges – N5.000.00
E-Facilitation – N4,000.00
Total compulsory Fees – N18,000.00
Project Fees: Post-Graduate Diploma – N25,000.00, Master – N40,000.00
Exam Fess: Postgraduates (PGD and Masters) – N2,000.00 per course
READ ALSO: NOUN Undergraduate Transcript Application Guideline
Postgraduate courses in National Open University of Nigeria
School of Science and Technology
Postgraduate
MSc. Information Technology
PGD. Information Technology
PGD. Digital Communication
PGD. Mobile (Wireless) Communication Technology
PGD. HIV/AIDS
PDG. Agric and Extension
School of Health Sciences
PGD HIV/AIDS Education and Management
School of Agricultural Sciences:
PGD Agricultural Extension and Management
School of Law
PGD Legislative Drafting
School of Education:
Education (PGDE)
Dist. Edu (PGDDE)
M.Ed. Educational Administration and Planning
M.Ed. Science Education
M.Ed. Educational Technology
PhD Educational Administration, Educational Planning, Educational Technology, Mathematics Education, Science Education.
School of Management Sciences
PGD Financial Management, Public Administration, Business Administration
Master of Public Administration (MPA)
Master of Business Administration (MBA)
Master of Science Public Sector Management
Master of Science Public Administration
Master of Science Business Administration
School of Arts and Social Sciences
PGD in Criminology and Security Studies, Journalism and Mass Communication, Peace Studies and Conflict Resolution, Christian Theology.
M.Sc. Mass Communication
M.Sc. Peace Studies and Conflict Resolution
PhD in English (Language/ Literature)
Postgraduate education is an opportunity to become a professional in your field of work or research. The range of courses is wide, so choose your programme and get ready to absorb the knowledge and skills of higher level of education.