NOUN Postgraduate Project Defence Timetable 2022: This is to inform all MSc students who have submitted their projects that External Defence and Moderation of postgraduate projects will hold as scheduled below.
The management of National Open University of Nigeria (NOUN) has released the School of Postgraduate Studies timetable for the combined 2021_1 and 2021_2 project defence for Abuja, Lagos and Uyo zones.
READ: Update On NOUN TMA 2 & 3 For Every Affected Student
The NOUN Postgraduate project defence has been scheduled to commence from Tuesday, 11th to Thursday 13th January, 2022.
Specifically, the timetable for oral defence for each Study Centre is shown below. Kindly check through the timetable to know the date Garki students would be appearing for the defence.
Also note that your project supervisor would be appearing with you for the defence.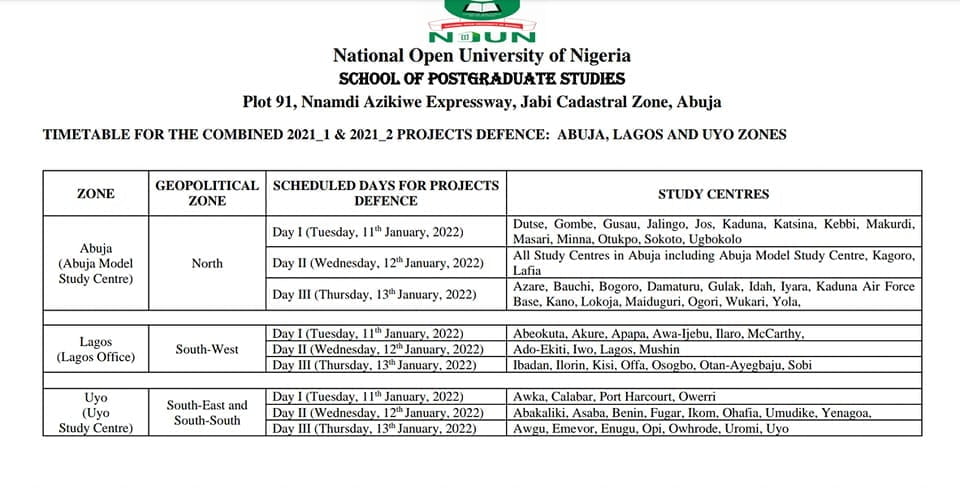 READ ALSO: Top 10 Best Universities in Nigeria 2022 [Latest Edition]